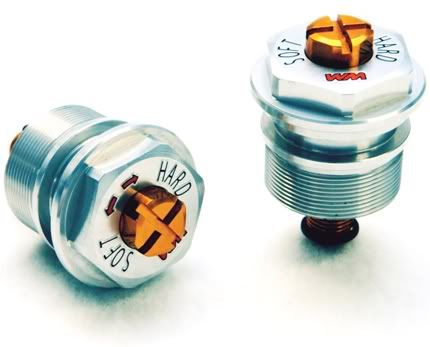 How cool are these?
They're preload adjusters now availble from
Wellington.
. Can be spanner or screwdriver adjusted so they'll work with clipons or standard bars. They retail for around $155.00.

On a similar note, I'm not 100% sold on the Ohlins that I have at the moment. I've had a close look at the Gazi shocks mounted on a mate's bike and they appear to be very well made, and they have rebound adjustment, which the Ohlins don't. If I was to sell the Ohlins I don't think there'd be too much difference between the two, but i'm going to get some front fork springs from Ohlins to match the rear, top up the oil and see how I go.

Oh, and I'll probably have some of those preload adjusters too... Just because.