Well!
Apologies for those who saw the blog over the last couple of days. I fiddled with the HTML settings, fucked up and threw my hands up in the air. It's not as though I had any good news to post anyway...
After having a shithouse month where my girlfriend of three years finally realised I was a bit of a dickhead I managed to drop the SR a week later, and cracked a few ribs. Entirely my own stupid fault.
I'd got some new tyres put on it and simply laid on the gas, not even thinking, as I left the shop. The back end slid out and I came down relatively lightly and at a low speed. And in front of a bit of an audience!
Anyway, the bike's mostly okay. The left rearset was ground down a little. The left clipon was pushed around a little which pushed the gauges together and bent them out of shape a little.
And that's about it!
In other, more cheerful news I replaced some rusting screws on my Daytona throttle. I've got to keep on top of little things like this because more than blackened spokes, dull sidecovers or scratched fuel tanks nothing looks worse than a rusty fastener.
Before: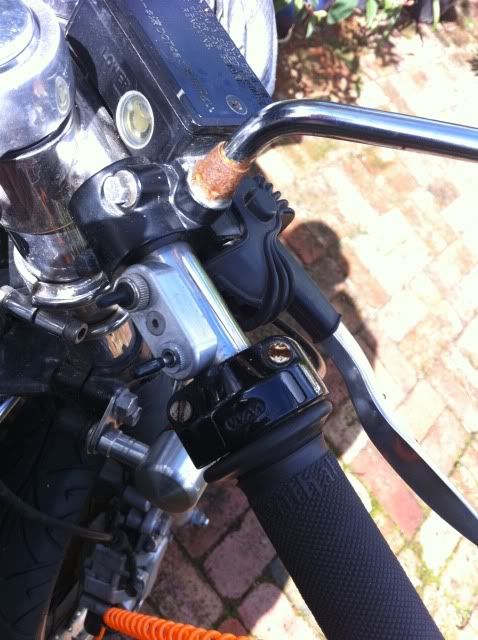 And After: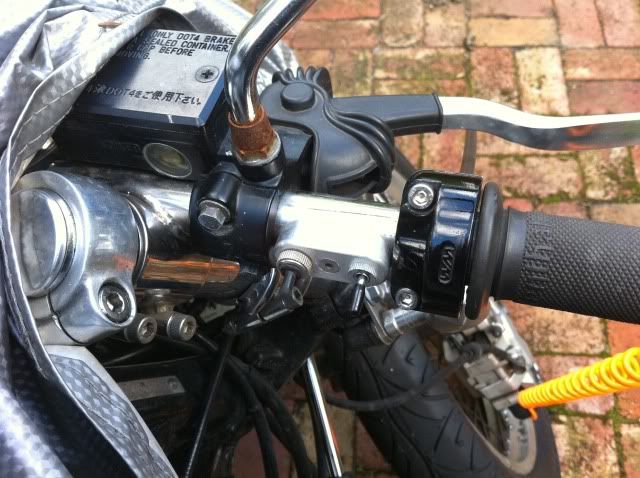 I'm also swapping a few over. There's a local store,
Metro Bolts Richmond
, who stock all sorts of funny sized bolts and don't have a minimum. I picked up a few stainless socket-headed bolts and I'll have to head back there to get some assorted boxes of bolts for the future.
I also ordered a mirror from Japan, which turned out to be the wrong one - silver and not chromed. In the meantime the existing bloody mirror won't come out. Out again tomorrow to have a shot at getting it off again...