I -finally- got around to doing some stuff on the SR. I seem to have more money than time these days so I rarely get a chance to sit down and actually fix all the niggly things that come with owning a bike.

First up was hiding the stamped fuel tank seam. A cover is provided for part of it but I wanted the whole thing to be hidden. After a bit of asking around I went to Clark's rubber and bought some "Pinchweld" edging in the smallest size available.


It's got alloy strips in it so it can be bent and holds it's shape. $24 dollars and three minutes later, it's looking good!
Before: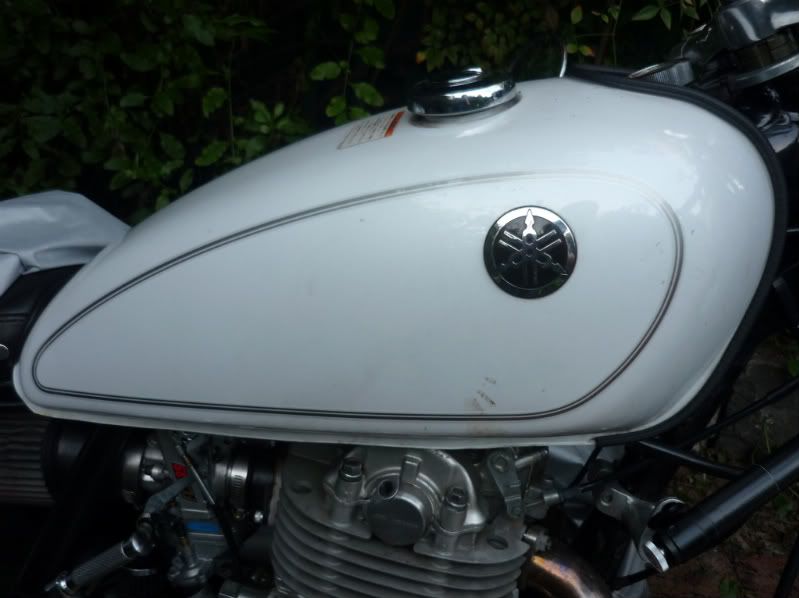 After:
I'll need to take a better pic in the light, but it really has made quite a difference!
The other thing I did was put a new lever on. All of four minutes worth of work after putting up with it bent like this for the last four years.
It took me four years to get around to doing this? You'd better believe it. It's amazing how quickly you get used to it.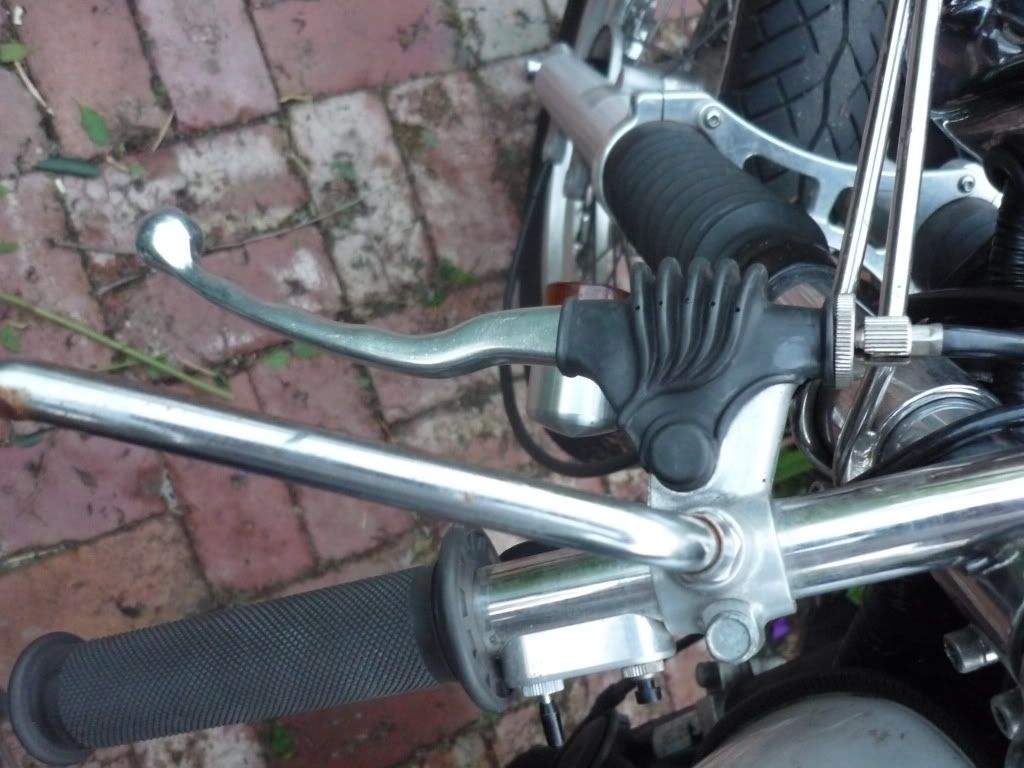 Two niggling things down - only a few more to go now! Hopefully most of these will be sorted in the next few weeks.
Mount Bash Plate.
Order new screws for sprocket cover.
Make a number plate... er... plate?
Put a crush washer on oil

downtube

drain bolt (I have a slight leak)
Link oil breather to air filter - saves having two filters
Make a new plate for the

airbox

gap.
Find the damn mounting bolt and funny stepped washer for the fuel tank.
Order and fit

XR

650 clutch/

decomp

perch.
Find a way of mounting some small guards so my boots don't scratch the frame with the rearsets. Current bit of strategically placed fabric tape won't cut it.

More Major things are:

New Tyres
Find some new Mirrors - probably going to be bar ends
Fit fork Springs
Round Master Cylinder
Make it a little more ergonomically friendly.

I've already ordered some new Ohlins springs which should arrive in two weeks so we'll see how that goes. Hopefully they'll be matched nicely to the rear.